We recognize that the most appropriate remediation tool is often a one-to-one meeting between the TAOS consultant and the factory management. TAOS consultants have extensive experience in the social compliance field and are prepared to guide the factory management in selecting the best practice towards achieving a positive relationship with its customers and buyers. Our consulting services are targeted for supplier-factories and may be provided on-or off-site.
Consultation provided includes:
>

CSR Program Development Consultation for Companies

>

Compliance Consultation for Suppliers

>

Compliance Action Plan (CAP): Development and Implementation

>

Issue-Specific Consultation

>

Employee Survey/ Worker Interview

>

Home Worker Interview

>

CSR Related Research Project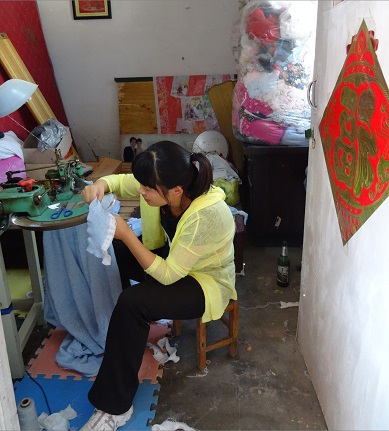 TAOS in partnership with international brands organized annual China-Suppliers Conference. The notable outcomes of the Conference included the identification of the most prevalent legal violations in Chinese factories, and the achievement of a dialogue between leading experts and factory management teams on practices to reach sustainable social compliance at a grassroots level.
Zoom conference is used to provide hands-on trainings to individual supplier factories as well as to groups.
Topic and issue specific, flexible and cost effective
The Course focuses amongst other subjects on:
Code implementation training
CAP remediation guidance
High risk labor employment control
Workplace EHS training
Social insurance and housing fund implementation training
Internal inspection and training system
Based on in-depth interviews, TAOS conducts an analysis of working conditions for homeworkers in China. The report-analysis constitutes a part of the sustainable strategy for the Brands:
a) to ensure social compliance within the supply chain;
b) to understand the working conditions of homeworkers in a an industry;
c) further to develop an educational program that aims to assist the homeworkers and the suppliers in gaining knowledge of and strategies to achieve decent working conditions for homeworkers.